Internationally-renowned guitarist
Ariel Posen
Wed 20th Feb
Doors:

7:30 pm

/
Show:

8:00pm
(Showtimes Approx)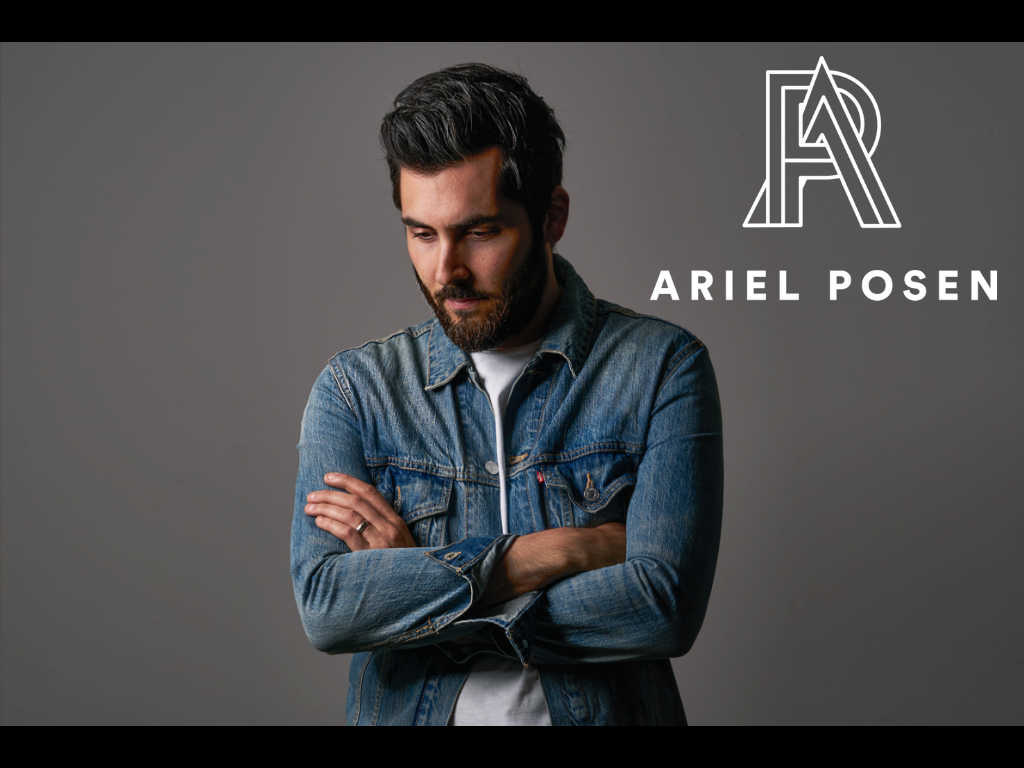 £12.50 Adv / £15 Door
One of Canada's finest exports, Ariel Posen, brings his stunningly expressive and exceptional slide guitar playing to The Brook. Having toured with Josh Smith and responsible for The Bros Landreth albums, this man is electrifying to watch! Come see for yourself.
Ariel Posen
Singer/songwriter. Internationally-renowned guitarist. Producer. Solo artist. Member of the Juno Award-winning band, The Bros. Landreth.
A lifelong musician, there are few roles Ariel Posen hasn't played.
Although born in Winnipeg, Posen spent much of his childhood on the road, traveling from show to show with his musician parents. He began playing guitar at 9 years old, kicking off a career that eventually found him traveling the globe for his own gigs, including shows as a member of the roots-rock band The Bros. Landreth. The group built its audience on the road, opening for Bonnie Raitt one minute and performing with John Oates the next. They also won a Juno Award for their debut album, Let it Lie. Several years after accepting that award, Posen began working on an album of his own, tracking his new songs in the same studio in which his parents once recorded their albums.
How Long marks Posen's long-awaited solo debut, showcasing not only his chops as an instrumentalist, but his talents as a diverse songwriter, too. The record casts a wide net, moving from rootsy blues to R&B to melodic rock & roll. A co-writer and producer for artists of all genres, Posen shows the full range of his talents on these 10 tracks, nodding to his influences — including The Beatles, Stevie Ray Vaughan, John Mayer and more — along the way. How Long is not a guitar record, although there's certainly plenty of guitar to be heard here. Instead, it's a song record, filled with hooks, autobiographical lyrics, and Posen's compelling voice.
"The guitar is the tool to get the music out," he says. "Always serve the song first. Otherwise, you're just playing an instrument."
Arielle
Now resident in Austin, Texas and originally from New Jersey, Arielle is a singer-songwriter-guitarist, who you might not know yet. Armed with a crystal clear, beautiful, four-octave voice, enviable guitar chops and songwriting skills capable of deep meaning, Arielle is unconcerned with what the music business wants from her. In fact, she walked away from a sizeable record deal because she was asked to be an artist that resembled nothing like the real her. She's now an independent artist who follows the beat of her own drum.

If you want to be impressed by where Arielle has been, let's start with a list of facts from her musical CV:-
* Her last record sold 7500 physical copies and was on the US Billboard for 8 weeks
*She's appeared in London's 'We Will Rock You'.
*She's appeared on US TV show 'Nashville'
*Her signature guitar is being manufactured by Brian May's company
*She has supported Eric Johnson on 2 US Tours, of 50 dates each, helping raise over $25,000 for the Hurricane Harvey Relief Fund
*She has opened for Graham Nash, Guns N Roses, and Gregg Allman and Heart, Country Joe and Joan Jett.
*She has toured as part of Ceelo Green's band
*She has recorded with Brian May, Nuno Bettencourt, Eric Johnson and Joe Bonamassa, amongst many others
*She was also the hand-picked top five contestant by Vince Gill in the "Play With Vince Gill" contest sponsored by Guitar Center.
And the list goes on.
Arielle is a musician is authentic, extraordinarily talented, and downright cool. Here is her own introduction:-
"Hi. I'm Arielle, a singer-songwriter and guitar player.
I love music from the 60's and 70's, and try to keep it alive within my soul and the style of music that comes through me. Musically, people compare me to Joni Mitchell, Queen, and Jeff Beck, among many others.
I play a guitar named Two Tone, my friend Patrick and I built. I love it. I love guitars, in general. Especially custom ones that aren't too heavy.
I like things that are different and unique. I love to travel. A LOT.
I think the UK is where I Left my heart. I live in Austin, TX, but I have lived in every major music city in the world, at this point.
And I am ready for more.
I like to be real. Genuine. Open. My mom says it's like reading my diary, but that's how I want to be.
Vulnerable."