Dutch answer to Brand New Heavies vs Incognito
Tristan + Soul 45DJs
Sat 29th Sep
Doors:

7:30 pm

/
Show:

8:00pm
(Showtimes Approx)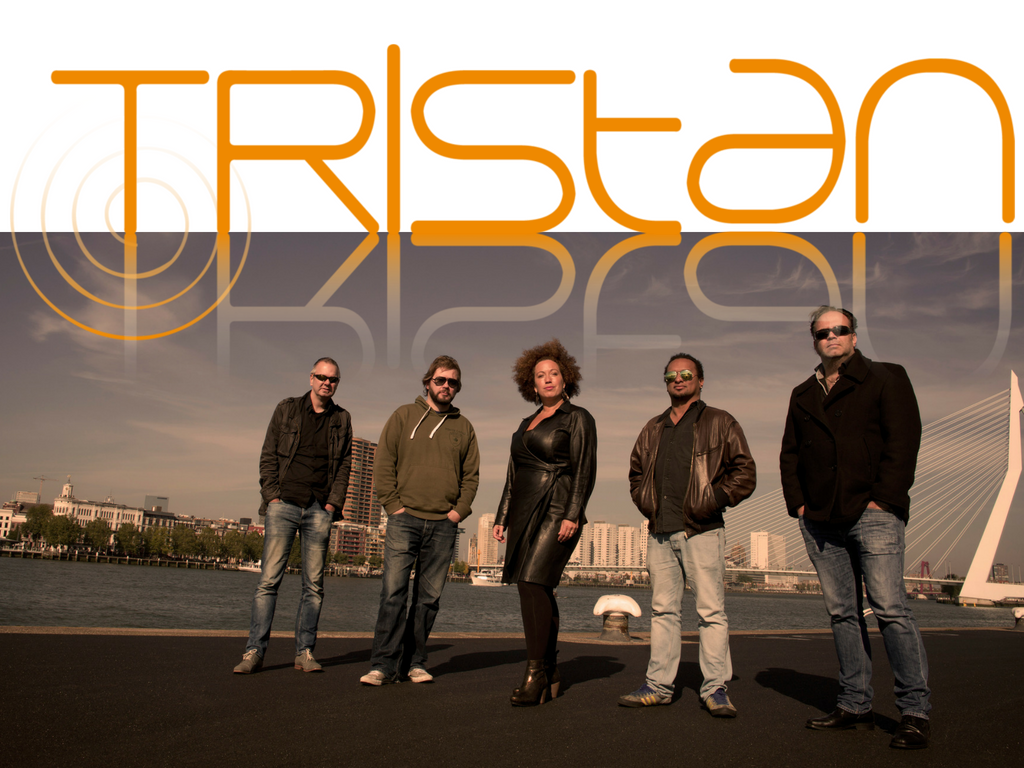 £7 - £12 Adv / £14 Door
High energy and good vibes, Tristan are a deeply groovy, funky Dutch band with a lot of soul. Compared to The Brand New Heavies, they bring a 70's vibe to 2018 with soulful jazz-funk, funky rhythm guitars, hammond, Fendor Rhodes & synths and a slick rhythm section that will have you groovin' all night long. Beautiful melodies and gorgeous voices. Influences include vintage Acid Jazz, Tower of Power, the Brecker Brothers, Snarky Puppy and they'll leave you feeling charged with positive energy and longing for more!
Tristan
Tristan's music can best be described as feel good vintage Acid Jazz music with the energy, vibe and sound of 2018 by some of today's best contemporary pop/jazz musicians from Europe. Funky rhythm-guitars, Hammond, Fender Rhodes and synths, and a rhythm section that has been playing together for decades. All this gives singer Evelyn Kallansee the solid ground to make her beautiful vocals shine. It will bring you back to that great warm sound of the seventies, with a fresh breeze of influences from the present. Well-produced recordings and live performances often joined by a horn-section, a string section and a host of backing vocalists.

The music of Tristan may sound as bands like Tower of Power, Snarky Puppy, or classic acid Jazz acts such as Incognito and the Brand New Heavies. All produce high energy grooves, but Tristan's bands exclude itself through their high-quality arrangements and compositions. Their debut album - "Full Power" that was released in 2014, triggered loads of positive responses, reviews and airplay. Tristan worked together with US-soul singer Heston, saxophone player Nigel Hitchcock and trumpeter Randy Brecker and many more for this album. As well as their album 'Lifestyle' they collaborated with Heston, but also vocalist Francesco Cottone and the Dutch upcoming talent: KASPER. Due to this the album has a lot of different colours and timbres without losing their own sound. Both 'Full Power' and '2nd phase' reached number 1 in the UK Soul charts. Followed by lots of (inter-) national live concerts and radio shows. Listening to the new material will surely convince you that this group is full of energy, drive and commitment to provide the listener with honest music of highest quality level.

'Lifestyle', Tristan's third album, (released Spring 2016) and has been received enormous:
o Jazz FM , A-list for 8 weeks
o Live @ Jazz FM
o Live @ BBC radio Robert Elms
o NPO Jazz & Soul playlist for over 8 weeks
o Praising reviews in OOR , Blues &Soul Magazine, Platomania.
o 34 in UK soulchart top 100,
o Best soul album and band 2016 - Colourful Radio UK
o Bright Star Award 2016– nomation Best Soul/R&B Album, Best Band

Tour:
• Japan 2017 tour : Tokyo, Yokohama, Nagoya, Osaka • Brasov Jazz & Blues , Romania • Jazzablanca festival, Casablanca (Morocco) • Gronau Jazz (Germany) • Ringsted Festival (DK), • Pizza Express Soho, Leadmill Sheffield, Bristol Harbour Festival, Band on the Wall, Jazzmix (Southend), Bush Hall, London Jazzcafe (UK) • Jazz en Baie festival (FR) • 2 Poland tours in 2016 and 2017 (Blue Note ,Poznan a.o.) • Dutch festivals/clubs: Swingin Groningen, Delft Jazz, Jazz in de Gracht ,Patronaat ,de Boerderij/ Luxor live/ De Effenaar • Double Bills and support UK acid-jazz group Incognito in the UK and The Netherlands

Reviews:
o OOR: ".. This amazing band can relate itself to international musicians on this level.
o Soulmusic Magazine: "I'll Be Around" features great vocals, loads of horns stabs, a great electric piano run and a soaring guitar solo....and did I mention great vocals too?"
o www.soulandjazzandfunk.com: "This one's what good modern soul is all about... proper song, great melody, passionate vocals and sympathetic arrangement and production."
Soul 45 DJs
"There's nothing like the depth, detail and sonic impact of a good vinyl record" say the SOUL 45 DJs (Mark James & Neil Walters), and they should know, they have been championing the 45RPM/ 7" vinyl format for the last 4 years in Southampton and at their SOUL 45 club nights. Everything from classic Motown sounds to raw Soul, heavy Funk, Disco, Boogie and B-Boy Breaks, Roots Reggae, modern day releases and some golden Hip Hop thrown in for good measure – and keeping with the perspective of the old-school, few things are as fabled as the practice of collecting and spinning 45s. Smaller than a 12-inch record, but larger than a compact disc, 7-inches might be outdated technology but pack a lot of punch with a rich warm sound.

It's not about dj technique, it's about great taste and their growing reputation for dance parties has brought them sets alongside local and international acts alike, including Trojan Sound System, Eddie Piller, Public Service Broadcasting, Craig Charles, Don Letts, Hannah William & The Tastemakers, Charley Macaulay, Freddie & The Freeloaders, Black Cat Boppers, Mayfield, DJ Format, Mr Thing, New Street Adventure and the legendary Afrika Bambaataa among others.

Soul 45 dj sets are a refreshing hot alternative to the Top 40, new dance-trends and other cookie-cutter nights out and most defiantly a unique music experience you can't find anywhere else on the southcoast.