Cloudbusting: The Music of Kate Bush
Sat 15th Dec
Doors:

7:30 pm

/
Show:

8:30pm
(Showtimes Approx)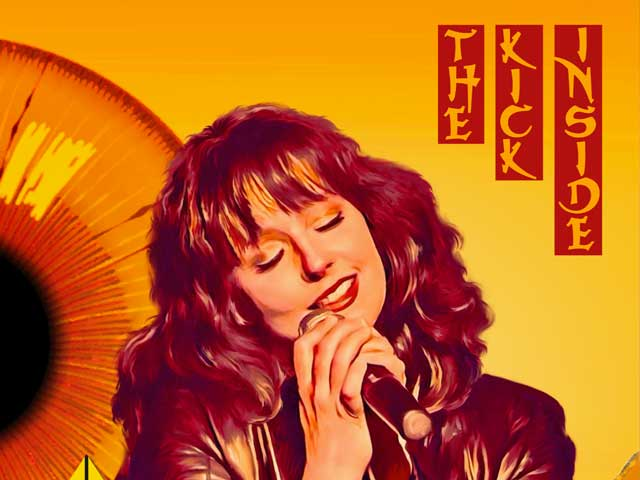 Celebrating 40 Years of Hitting The Kate Bush Heights!
£15 Adv / £17 Door
A beautiful night of heady heights as we celebrate 40 years of Kate Bush. Many haven't had the honour to see this sorceress and genius musician perform live, but you'll be blown away by our most authentic tribute and homage to her.
Cloudbusting: The Music of Kate Bush
The Music of Kate Bush
"I honestly never thought anyone could cover Kate this faithfully." - Robert Godwin, author of 'The Illustrated Collector's Guide to Kate Bush'... so he should know!
Please Note – On-stage 8:30!
CLOUDBUSTING - 40 YEARS OF KATE BUSH
'If you missed Kate, Cloudbusting are the next best thing' Simon Mayo, BBC Radio 2
'Mandy started singing and I thought 'Wow, that's amazing!' Paddy McGuinness, BBCTV
'I need to go to this!' Zoe Ball, BBC Radio 2
It's 40 years since Wuthering Heights announced to the world the genius of Kate Bush. Since that remarkable debut Kate has produced far more hits than you might realise: Running Up That Hill, Hounds of Love, Wow, Babooshka, This Woman's Work, all of which feature in Cloudbusting's new show for 2018, 40 Years of Kate Bush.
Cloudbusting have been championed by BBC1 as one of the top tributes in the world due to the uncanny levels of authenticity achieved in their stage shows. Such is their reputation that the five-piece band have been endorsed by many of Kate's own collaborators from stage and studio and by thousands of Kate Bush fans up and down the UK.
Mandy Watson's vocals are an homage, with no hint of pastiche. "There can only be one Kate Bush! These songs are full of so many wonderful characters; when you perform them, that's who you become!"
40 Years of Kate Bush features a lively selection of songs from across Kate's career guaranteed to keep audiences enthralled all night.
'Utterly, surreally brilliant' Mick Wall, Classic Rock Magazine
'The UK's finest' HomeGround & KateBushNews
'I could have been listening to Kate herself!' Preston Heyman, Kate's drummer