Robyn Hitchcock
Wed 30th May 2018
(Doors:

8:00 pm

)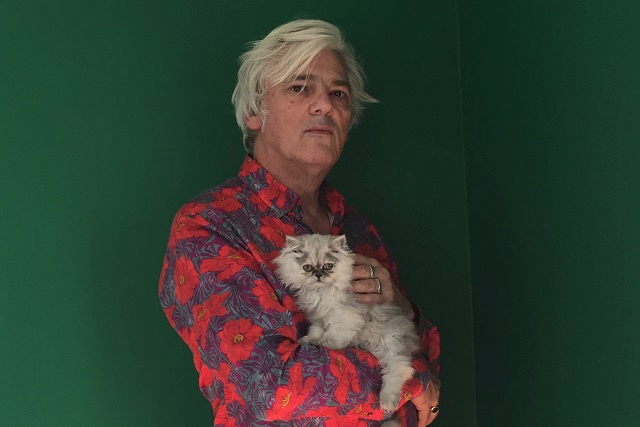 £13 Adv / £16 Door
Robyn Hitchcock
"A gifted melodist, Hitchcock nests engaging lyrics in some of the most bracing, rainbow-hued pop this side of Revolver. He wrests inspiration not from ordinary life but from extraordinary imaginings..." - Rolling Stone

"As a performer, he's as much a wandering bard as a rock star." - The Believer

"Some spectral, lingering, emotional thundercloud hangs over The Man Upstairs…harks back to that infinitely distant yet eternally resonant emotional big bang" - UNCUT
Robyn Hitchcock is one of England's most enduring contemporary singer/songwriters and live performers. A surrealist poet, talented guitarist, cult artist and musician's musician, Hitchcock is among alternative rock's father figures and is the closest thing the genre has to a Bob Dylan (not coincidentally his biggest musical inspiration).
Since founding the art-rock band The Soft Boys in 1976, Robyn has recorded more than 20 albums as well as starred in 'Storefront Hitchcock' an in concert film recorded in New York and directed by Jonathan Demme.
Blending folk and psychedelia with a wry British nihilism, Robyn describes his songs as 'paintings you can listen to'. His most recent album THE MAN UPSTAIRS is a bittersweet love letter to a vanishing world. Produced by legendary folk-rock svengali Joe Boyd (Pink Floyd, Nick Drake) the album was critically acclaimed by MOJO, UNCUT and THE QUIETUS.
The Left Outsides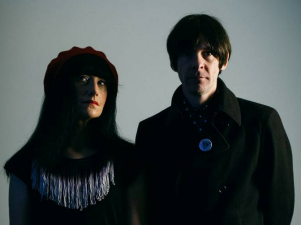 The Left Outsides, Alison Cotton and Mark Nicholas are a wife / husband duo based in London, England whose atmospheric, hypnotic songs echo Nico's icy European folk, pastoral psychedelia and chilly English fields at dawn.
Their new album, 'All That Remains' will be released on Cardinal Fuzz (UK) and Feeding Tube (US) in April.
Previous releases include albums, 'The Shape of Things to Come', 'And Colours In Between,' and a live album, 'Live At The Drop Out'. Their recent LP 'There Is A Place' was released on Cardinal Fuzz in October to critical acclaim, which included being selected as one of The Quietus' Favourite Albums of that month and receiving regular plays on BBC 6 Music.
Since forming, The Left Outsides have gathered fans far and wide, playing across the UK, France, Germany and in the USA on their own, and supporting kindred spirits including Dead Meadow, The Clientele and the Bevis Frond. In 2015, they played the main stage at Green Man Festival. 2013 saw them play Phil McMullen's (Terrascope) festival, Woolf Music. In May of this year, they will support Robyn Hitchcock on tour in the UK.
They've recorded radio sessions for Stuart Maconie's Freakzone and Tom Robinson's BBC6 Music show and, in 2015 they were Pete Paphides' first ever guests to perform on his new radio show for Soho Radio. The band have frequently appeared playing their songs at the book readings of acclaimed author Tom Cox.
Mojo ****
"Woozily narcotic of tempo and bathed in reverb, minor chord-heavy songs glide by in a melancholy swoon....there's a bewitching aura of moonlight dappled languor" - David Sheppard
The Quietus
(Included in the Writers Favourite Albums of the Month - October)
"The Left Outsides specialise in unearthly evocations of woodland at the disturbing hour when daylight clings onto just a few more moments of life. Under this coherent aesthetic and atmospheric whole, The Left Outsides manage to bring together an impressively diverse sonic palette" - Luke Turner
Record Collector ****
"The Left Outsides...merge dissonant, ritualistic drone with the narcotic fug of shoegaze and the bucolic swoon of folk rock - and that's just the first three tracks of their excellent new album". - Alex Neilson
Prog Magazine
"Ominous piano chords underpin Cotton's violin lines, which hang like mist in a clearing, along with her wordless vocals. With Nicholas' breathy tones and slow distorted guitar chords, One Step At A Time sounds rather like a decelerated shoegaze song. And the brief Into The Deep with Cotton singing, draws comparison with Beach House and Low, but it feels closer in style to the crepuscular moods of Mazzy Star with a dash of gnarly old English folk". - Mike Barnes
Shindig! Magazine ****
"This album successfully marries the bleary narcotic dream-pop ethic of Grouper and Beach House with the more familiar drone-folk / pastoral excursions, most of which play out like some weird Anglo-Gothic film soundtrack" Johnnie Johnstone