Boo Hewerdine Band
Tue 12th Dec 2017
Doors:

8:00 pm

/
Show:

8:00pm
(Showtimes Approx)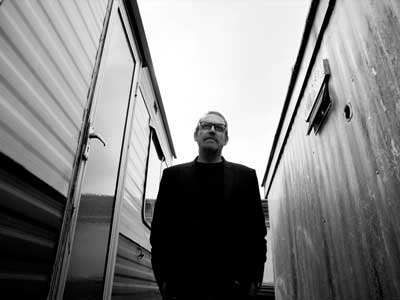 £12 Adv / £15 Door
English singer-songwriter whose songs are possibly better known than he is! Collaborated with K.d Lang, Mel C, Eddie Reader and Paul Young among others.
Boo Hewerdine Band
As a recording artist, Boo's first tentative steps came with the band, The Great Divide before the formation of his much-loved eighties group The Bible and a career that subsequently bloomed such that he is now in constant demand as a musician, songwriter, producer, teacher and live concert performer.
Brit Award winning, former Fairground Attraction singer (and Scottish national treasure) Eddi Reader (MBE) is the perhaps the artist Boo Hewerdine is most regularly associated with, as a songwriter, musician and producer. Together they enjoyed international success with the (Hewerdine written) hit single 'Patience of Angels' in 1995 and Boo also produced Reader's 'Sings the Songs of Robert Burns' in 2003, an album now viewed as a folk classic. In 2017 Hewerdine continues to enjoy playing live and writing new material with Eddi Reader and will release his first studio album himself in the Spring, titled 'Swimming in Mercury', astonishingly his first in 8 years.
Findlay Napier
"Songcraft and wit in the Difford & Tilbrook tradition" (Sunday Herald)
"Michael Marra meets Elvis Costello. . . Napier oozes class" (Folk Radio UK)
"A beautiful amalgam of Scottish soul, funk and folk" (Irish American Times)
"More rock'n'roll than 50 shitty indie bands" (BluesBunny)
"Weird" (Sunday Mail)
As defined in the title of his remarkable 2015 solo debut VIP: Very Interesting Persons (No.2 in the Daily Telegraph's top dozen folk albums that year), Scottish singer-songwriter (and sometime stand-up comic) Findlay Napier categorically commands musical VIP status.
Co-written and produced by revered UK songsmith Boo Hewerdine, VIP's ten biographical tracks, invoking real-life sources from Hedy Lamarr to a cave-dwelling Scottish tramp, marked another career high for Napier, building on plaudits and awards for his previous line-ups Back of the Moon, Queen Anne's Revenge and The Bar Room Mountaineers.
He now turns those same supreme songwriting and storytelling gifts, allied with magpie-minded imagination and truly magnificent vocals, to his adoptive home town, on VIP's hotly anticipated follow-up, Glasgow.
Continuing his collaboration with Hewerdine, the new album combines freshly-penned originals with classics and rarities from Glasgow's vast and colourful ballad canon, by authors as diverse as Hamish Imlach and The Blue Nile. Together, they form an extended musical love-letter to Scotland's metropolis, celebrating 20 years since Napier first arrived as a student, swapping his idyllic Highland childhood home for the 14th floor of the city's notorious (and since demolished) Red Road flats.