Limited NUS Discount Tickets for £10
Katchafire
Thu 2nd Nov 2017
Doors:

8:00 pm

/
Show:

8:00pm
(Showtimes Approx)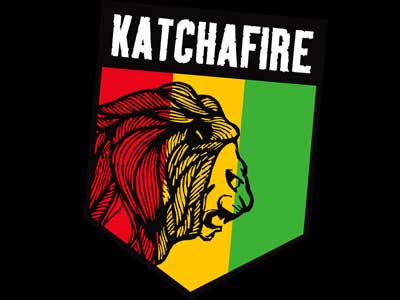 Kiwi Roots Reggae
£18 Adv / £20 Door
This roots reggae band started as a Bob Marley covers band before becoming an acclaimed, bona fide reggae act in their own right. Reggae fans, check them out then come on down!
Katchafire
"...They transformed the place into a freedom-founded club where the only rule was to enjoy the music. No external force could stop the fire!" KDHX 88.1 (USA)
Hailing from the mighty H-Town (Hamilton), Aoteoroa (New Zealand), KATCHAFIRE, have become a global roots reggae phenomenon..The all Maori Reggae band, bring their pure classic sound to music lovers worldwide, delivering one of the most authentic Reggae shows around today.
4 highly succesful studio albums, mulitple awards, platinum sales, highest selling singles, and the list goes on.. Their sound is built on the foundations of classic roots reggae with an R'n'B and funk rub, mashing modern dancehall and slinky reggae pop. Katchafire has crafted a universal vibe, capturing something truly special in a diversity of instrumentation and clarity of sound.
Built on a family movement, It all started when lead guitarist Grenville Bell, father of Lead Singer Logan Bell & Drummer / singer / songwriter Jordan Bell, moved into an apartment building in town with his then teenage sons where they could make music all night, and the rest is history.. Countless jams and sell out concerts later they are now an 8 piece collective of multi talented songwriters and musicians and have become a staple on the Californian and Pacific Roots scenes. The fire just continues to get hotter following invitations to acclaimed events such as Glastonbury, opening circuits through Europe, Portugal and Brazil, as demand continues to grow for the non-stop feel good vibe of their incredible live shows.
"The crowd reaction indicated that almost every song played was a crowd favourite in itself." Fasterlouder.
Their popularity and critical acclaim has seen them share the stage with artists from Damien Marley, Steel Pulse, UB40, The Wailers, to Michael Franti and Spearhead and many more.. They've garnered respect from the likes of Don Letts (acclaimed documentary maker and Clash tour DJ), music journalist David Katz, and have been championed on the airwaves by radio legends such as Steve Barker (BBC), Charlie Gillet (BBC) and David Rodigan (Kiss FM and others)..to name a few of a very long list.
"Katchafire just keep coming up with goods. Their songwriting ability over the years has become second-to-none and time has allowed them to develop older songs to a point of perfection." artsHub
Their latest release 'Best So Far' tips the hat to Katchafire's classics in one amazing compilation for music lovers around the world, while the band is deep in studio mode creating their upcoming highly anticipated 5th Studio album.. The momentum just continues to grow, there is no stopping the fire.
"The band has matured into one of the most cherished, original live reggae bands in the world." The Brag
The Barefoot Bandit
The Barefoot Bandit are a highly energetic UK reggae/dub band based in Devon. Their sound mixes catchy melodies and exciting rhythms with a combination of modern roots reggae and deep, dark dub. Building a strong and loyal fan base over the last couple of years, the ensemble is set for big plans in 2017. TBB have played countless shows up and down the country including numerous festivals such as headline performances on small stages at Glastonbury Festival and Love Summer. The 4 piece have also made appearances multiple at BoomTown Fair, One Love Festival, Glass Butter Beach and KAYA Festival to name a few. The Band are rapidly developing a deserved reputation for their dynamic live show, guaranteeing a dance floor full of satisfied skankers.
After a very busy festival season of 2017 and a spring tour of Ireland, the band released their second EP, 'Hard Life.' Over the last 2 years The Bandit has had the pleasure of playing alongside and supporting renowned artists such as Dreadzone, Less Than Jake, Gentleman's Dub Club, Horace Panter & Lynval Golding (The Specials), Bad Manners, Backbeat Soundsystem, Jaguar Skills, Shanty and more.
"New and fresh Brit Reggae" David Rodigan - BBC Radio 1xtra
"I love these guys!" Dennis Bovell - SOHO Radio/Matumbi
"Up there with the best Reggae/dub bands in the area. I'm a big fan of The Barefoot Bandit. Definitely one of our finest exports in terms of their success. Recognised by the most important people in their genre of music" James Santer – BBC Introducing
"Catching them for the first time last year when they played with Dreadzone again, I immediately became a fan. Not a song passed when the dance floor wasn't packed. I could not highly recommend them enough for the energy and enthusiasm" Molly Povey - Music Muso
"Traditional reggae and dub combined with some slick guitar playing and seriously catchy vocal hooks. The Barefoot Bandit are well worth checking out." Adam Rowden – And Antarctica