Thunderpussy
Wed 7th Jun
Doors:

8:00 pm

/
Show:

8:00pm
(Showtimes Approx)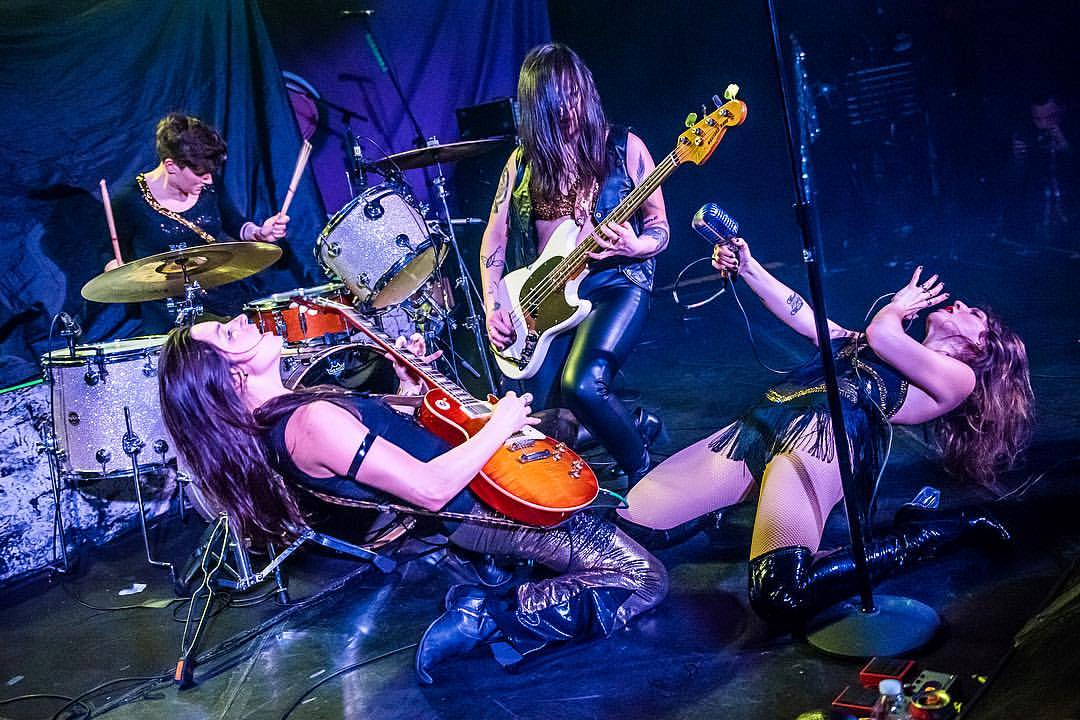 The Name Says It All!
£15 Adv / £17 Door
These women kick ass! A Youtube clip speaks a thousand words, so check them out online, then get yourself a ticket! 'They writhe, they cavort, they strut...' - The Guardian
Thunderpussy
Not only will Thunderpussy make you question your life choices, they will teach you life lessons like, "A hard man is good to find," and "Booty is in the eye of the beholder." They may be rock n roll's new diamond in the muff, but they're not selling sex like a Carl's Jr. commercial-- They are literally whipping you with it, like 80's Madonna, or dry humping you like a tranced-out Prince. Powerful, sultry vocals tear at your chest while guitar riffs tower over you like a leather clad dominatrix... Salty tears stream down your cheeks in a pleasureful pain as the bass and drums lock in tight to move you, groove you, and wash over you in a hot sweaty bath of sweet, sweet, blues-rock soul... Welcome to Club Pussy.
"The highlight of the day – indeed, the highlight of the festival so far, give or take Dizzee Rascal on Friday night – are Thunderpussy. The Seattle band are a revelation, if not quite a revolution. That name suggests a near-novelty bunch of comedic pasticheurs, and there are references in their Airwaves brochure write-up to Madonna and Prince so I was expecting something pseudo-funky. But this is not that at all. An all-female outfit, the parts of their bodies not covered by tattoos are clothed in, variously, sparkly hot pants, tassly blouses, silver vests, black spandex pants and patent leather thigh- high boots. They resemble a glam Runaways, forgotten early-70s band Fanny, or the Lemon Twigs' slightly older sisters. The music, though, isn't glitter rock; they just have some of the fashion trappings – you can picture them hanging out, during the post-Woodstock doldrums, at a US rock festival circa 1972, as honorary hard-nosed female drinking buddies of Steppenwolf and Skynyrd, surrounded by Hells Angels dropping 'ludes. No, this is straightahead, no-nonsense, unreconstructed vintage hard rock and tightly-constructed boogie, with all the trimmings – orgiastic grimaces, dirty riffing, and lashings of solos.
They writhe, they cavort, they strut - the whole lexicon of early-70s stage-craft. Meanwhile, lots of bearded men in the audience nod in appreciation – this could catch on. "If you don't dance to this one, Molly might come and lick your face," says guitarist Whitney Petty of frontwoman Molly Sides. Cue dozens of Icelanders shouting: "Nobody dance!" - Taken From The Guardian