Stu Larsen
with
Tim Hart
,
Ben Dlugokecki
Sun 12th Nov 2017
Doors:

7:30 pm

/
Show:

7:30pm
(Showtimes Approx)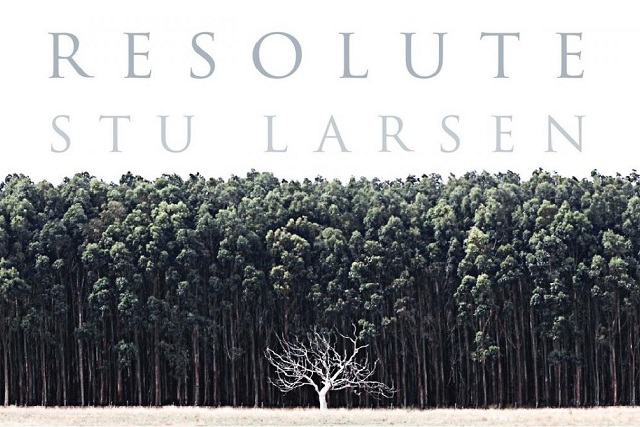 Brook Return for This Troubadour
£10 Adv / £12 Door
Gifted singer-songwriter in the same mould as Passenger, remember him? If you missed Stu Larsen last time make sure don't miss out this time.
Stu Larsen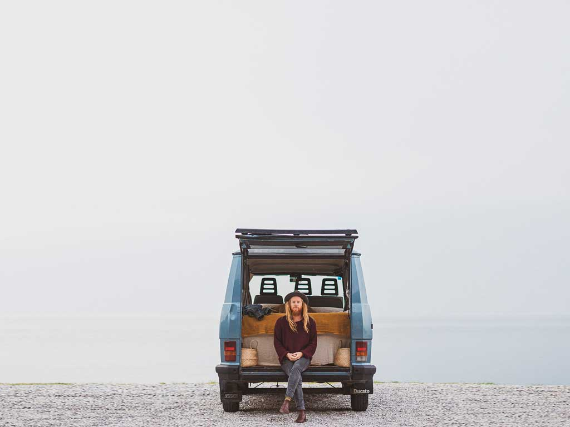 These days, Stu Larsen lives out of a suitcase. You might find the nomadic musician somewhere between his native Australia, Spain or Japan, before he picks up and sets off for the next destination. In support of his 2014 debut album Vagabond, Larsen brought his music to the masses with a spate global tours which gained him international recognition. Along the way Larsen began collating ideas for his 2017 follow up album Resolute, due for release July 21st. The album then came together in various locations around the globe, from a cottage in Scotland, an apartment in Spain, and an old army bunker back in Australia. Larsen shares an important message in Resolute. "I hope everyone can…" he leaves off. "Too often, we just switch off and don't think enough. Hopefully, these songs can spark something positive in listeners. Live simply. Don't worry about the excesses. I hope everyone can come together around this music."
Tim Hart
None of Tim Hart's friends think the final song on his new record is that great. A gentle acoustic finger-picked tune called 'Cool Water', it rests on lone piano chords, muted strings and a distant horn. The lyrics are plain but elusive, hinting at an intimacy undone. "It's just about time to move on with it," Hart sings. "It does not to pretend."
"To everyone I've showed the record to – my management, peers, family and closest friends – 'Cool Water' been no one's favorite," says Hart. "Not even in the top five. But I love it. For its simplicity and how it says exactly what I want to say. I feel like I finally was able to capture something of innocence and naivety and not worry about what other people think."
Hart has a thing for honesty and convictions. He's just not used to talking about it. As the drummer of insanely popular folk-rock band Boy & Bear, the majority of Hart's musical life is spent behind the drum kit – touring the world, singing back-up vocals, and contributing songwriting to the award-winning Sydney group's beloved songs and spirit. This high-profile existence pushed Hart to make his 2012 debut album, Milling the Wind, a bare bones folk record. "Something that wasn't so meticulous and thought out," he says now. But for his second album, The Narrow Corner, concept was shunted aside for life experience. Written largely on the road and recorded between touring with Boy & Bear, The Narrow Corner hinges on themes of loss, disconnection, and how travel alters perspective, for better and worse. It also introduces Hart as a skilled and plain-spoken curator of his own interior universe.
"I'm really interested in the way we write about love and good or bad times," says Hart. "A lot of people write about love and loss with anger and passion. But there's something nice about when passion has gone away and the anger is not so acute, but the reality is still there. As if you're scarred from an event and have to carry it with you but life goes on. So I find the complacent and the mundane really interesting, because it holds that and that's what life is like most of the time."
These elemental concerns are pillars of The Narrow Corner, a dynamic record that recalls the skeletal folk of Elliott Smith and Simon & Garfunkel, as well as the lush, widescreen pop of Crowded House and Augie March. Opener 'Two Days Straight' unwinds over grand strings, shuffling drums and Hart's pure tenor; catchy first single 'I'd Do Well' riffs on a sliver of regret, laced with spectral guitar and organ; 'A Long Way' pairs banjo with descending synth arpeggios; while songs like 'Maybe Just The Once', 'All in All' and the harmony-drenched 'Water Fire' pair scenes of dusty Australiana with Hart's tales of interpersonal rise and fall.
Playing the majority of instruments himself, The Narrow Corner reunites Hart with Milling the Wind-producer Mark Myers (Emma Louise, The Middle East, Timberwolfe), as well as Sydney producer Wayne Connolly (You Am I, Knievel, Cloud Control), responsible for Boy & Bear's Harlequin Dream. Both encouraged Hart to hone his craft. "There's so much power in melody, structure, textures and chords," says Hart. "I worked harder in that sense on this record. I think I needed to, to support these lyrics about loss and naivety; times when I thought I had it and the rug was pulled out from under me."
But it's no sob story – songs like the raucous, wiry 'Stones Throw' and the sun-dappled grooves of 'Maybe Just the Once' and 'Just A Matter of Time' betray a pure joy. The takeaway of the album, says Hart, is learning to be okay with it all. "I've seen incredible loss and pain in the last few years and I've experienced some myself," he says. "I always wondered how I'd react to those situations and I think I'm lucky because it's through music. That's what I hear on this record. I've learnt how personal expectations never, or very rarely, match up to reality. But there's always something beautiful about trying."
"I find it hard to let go," he sings at the end of 'Cool Water', the one he kept for himself. "Keep it light in the way you step. At least I think so."
Ben Dlugokecki
Dlugokecki is a Southampton-based band fronted by singer/songwriter Ben Dlugokecki. After having a 3-year break from songwriting Ben will be making his formal return next year, and will be making his first songwriting performance for years at The Brook!
Ben Dlugokecki has been compared to the likes of David Gray, Paul Simon, Elbow and Damian Rice. Six of the biggest shows to date were supporting million-selling artists 'David Gray', 'Snow Patrol', Corinne-Bailey Rae', 'The Proclaimers' & 'Lu Lu' on their world tours, playing to thousands of people with his Southampton based-band 'Dlugokecki'.
He has had music on Channel 4 hit shows "Ny-Lon" and "Hollyoaks".
He has also played alongside (among many others) 'Starsailor', 'British Sea Power', 'Badly Drawn Boy', Sandy Thom', 'The Bluetones', Goodbooks', The Drifters', 'John Power (CAST/The La's)' and the mighty Chesney Hawkes'.
He has written over 200 songs, around 50 of them are pretty good. He has 'cover' residencies that run alongside his songwriting in different Hampshire venues - The Oxford Brasserie, The Stable, The Vestry, The Langley Tavern, The Tally Ho!, The White Horse & The Old Mill.